Freddy Turner joined the Cheshire Roads Club in 1926 and, in the following years broke many club records. He finished 8th in the BBAR in 1930 and 9th in 1931.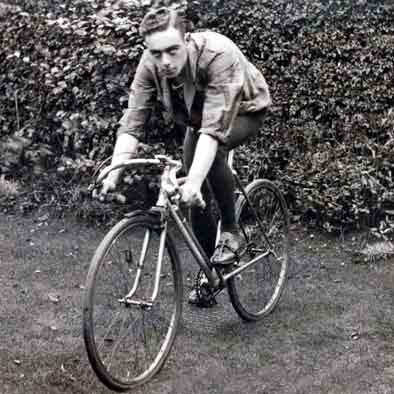 This photo of Freddy and those of some of his medals were provided by his son, John.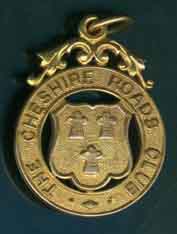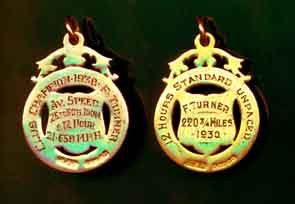 Two of Freddy's Club Medals -
Club Champion 1938 for the fastest average speed over 25, 50, 100 miles and 12 hours -
21.658 mph.
1930 - 12 Hour Standard Medal - 220 3/4 miles unpaced